MOBILITY SOLUTIONS DESIGNED TO SERVE ALL OF THE CLAIMANT'S NEEDS
Providing the proper Hearing  Program at the best price possible. Let us shop the manufacturers to find the most economical solution for that referral.
NATIONWIDE NETWORK OF 4,000+ PROVIDERS
PATIENTS RECEIVE SERVICES CLOSE TO HOME
DEDICATED CLAIMS HANDLERS
WE WORK WITH ALL MAJOR MANUFACTURERS
QUICK TURN-AROUND TIME
NEW & REPLACEMENT HEARING AID REQUESTS
BATTERIES & SUPPLIES MAILED DIRECTLY TO THE PATIENT
ANNUAL EVALUATIONS/ASSESSMENT/PEER REVIEWS
HEARING AID REPAIRS
BASELINE TESTING
ENT FULL MEDICAL EVALUATION
CASUALTY/CLAIM ESTABLISHMENT
IMPAIRMENT RATINGS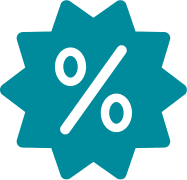 SMS SELECT PROGRAM
The SMS Select program is designed to find you the most cost-effective and comparable solutions to brand-named DMEs, Soft Goods, and Custom Mobility. Our proactive approach not only ensures that you save money but the time associated with having to organize a substitution. Our process begins with a receipt of order for brand-named items, where we'll communicate to the physician on your behalf of an alternative unit. If accepted, the alternative item will be provided. If not, the original brand name item request remains the same.