SMS NATIONAL TAKES CARE OF IT ALL, WITH A PERSONAL TOUCH.
Passion and Purpose
Caring for people is our passion! We provide personal and proactive healthcare solutions for all our injured workers' health care needs. We pride ourselves in providing the best resources and professionals to assist with each workers' compensation claim.
Always Do the Right Thing
Our commitment to "Doing the Right Thing" runs throughout the SMS National organization, ensuring all levels of services are performed with dignity, respect, and excellence. We pave the path to recovery with personalized care, cost-effective solutions, and with comforting support.
Our People are Our Strength
At SMS National, our team members are the backbone of our organization. It is through our integrity, compassion, and determination that we continue to thrive. Let us answer your questions and find customized solutions that work for you. At SMS, we've got you every step of the way!
Let Innovation Lead the Way
As a woman- and minority-owned industry leader, SMS National takes pride in continuously improving our approach to navigating Workers' Compensation claims. By utilizing our advanced analytical reports, client feedback surveys, and self-evaluation tools, we are always evolving to exceed client needs.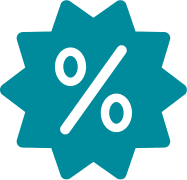 SMS SELECT PROGRAM
The SMS Select program is designed to find you the most cost-effective and comparable solutions to brand-named DMEs, Soft Goods, and Custom Mobility. Our proactive approach not only ensures that you save money but the time associated with having to organize a substitution. Our process begins with a receipt of order for brand-named items, where we'll communicate to the physician on your behalf of an alternative unit. If accepted, the alternative item will be provided. If not, the original brand name item request remains the same.