SMS NATIONAL TAKES CARE OF IT ALL, WITH A PERSONAL TOUCH.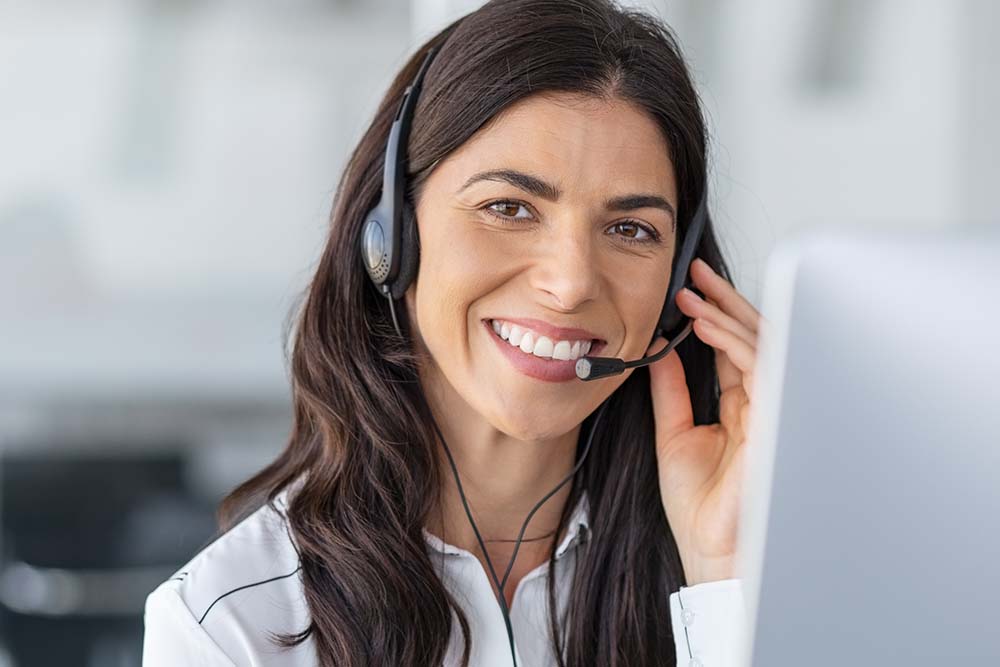 THE SMS WAY
SMS National is committed to providing the most comprehensive coordination of care. We strive to always offer you an exceptional customer service experience.
Dedicated to simplifying the complexities of workers' compensation, we strive to provide you with all the medical supplies, equipment and support you need. Our ongoing self-monitoring and evaluation process ensures continual improvement in the homecare experience. From order accuracy to timely delivery, customer education, and equipment instruction — SMS National takes care of it all, and with a personal touch.
Chief Executive Officer
There is a relatively small segment of leaders in the business world who can build relationships, trust and rapport whilst generating the momentum needed to 'get things done.' Eileen Salem is one of those people. As Chief Executive Officer at SMS National, Eileen drives results through valuable collaborations, partnerships, and relationships. After a successful career in public relations in 1998, Eileen returned to Central Florida and founded her first Healthcare company, Active Mobility Center. In her 12 year tenure with Active Mobility Center, she secured numerous multi-million dollar contracts with Blue Cross Blue Shield, Aetna, United Healthcare and Veterans Administration. She further gained valuable experience in DME that allowed her to provide insight opportunities to resolve industry pain points in Workers' Compensation. Through her hands on experience with customers, she met incredible people battling with disabilities due to war or illnesses like Multiple Sclerosis. As a result, she actively supports charitable causes like the National Multiple Sclerosis, Disabled American Veterans and Wounded Warrior Project. In 2007, Eileen continued her passion for meaningful work and acquired SMS National. Since then, she has built a team of professionals focused on doing the right thing. Her commitment to excellence has resulted in 700% growth and the development of an industry leading national provider for Workers' Compensation. In her free time, she enjoys traveling with her family. She also loves to do Pilates for her mental and physical wellness, in addition to retail therapy.
READ BIO

Chief Technology Officer
Wally joined the SMS team in 2007. He has over 25 years experience in Assistive Technology, DME, and Software. Wally holds a Bachelor's of Science degree in Business, with a focus in Information Systems. In his spare time, he enjoys spending time with his wife Eileen, daughter Sophia, and 2 dogs, Ava and Petey.
READ BIO

VP of Operations
Scott began his career in the DME, Complex Rehab, and Respiratory industries, more than 25 years ago. He has worked as an Executive in both the Provider and Manufacturer business segments. As Vice President, he grew his division to the largest and most successful complex rehab manufacturer in the United States. Scott's strengths in leadership and TEAM building have enabled him to substantially grow and develop many successful organizations. He was also distinguished by being awarded a US Patent for specialized wheelchair seating innovations and receiving the 2003 Industry award from HomeCare Magazine as "The top leader within Rehab/Mobility products". Scott enjoys traveling, spending time with family, photography, and cooking.
READ BIO

Medical Director
Dr. Elias Couto-Barbosa completed his surgical-internship at Gainesville Florida's Level-1 Trauma Center at the University of Florida Shands. He obtained his medical doctorate from Ponce School of Medicine in Puerto Rico, where he graduated with Clinical Distinction. Before pursing his medical degree, he completed his Bachelor's degree in Molecular Biology and Microbiology with a minor in Mathematics from the University of Central Florida. After reevaluating his career goals, Dr. Couto-Barbosa will continue his medical training in Internal Medicine with a subspecialty in Infectious Diseases. Dr. Couto-Barbosa's love for patient care is evident in all aspects of his work. His experience in caring for critically-ill patients will be a great addition to the team.
READ BIO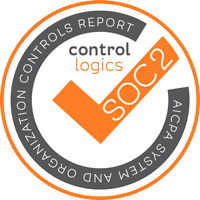 I love their services; I never have any problems and I get the reports fast and summarized. Top notch service.
Senior Claims Specialist
Strategic Comp
To whom it may concern: I have utilized SMS National for DME and Home Health needs for a number of years with excellent results. I especially appreciate Melissa Messano. Her medical knowledge and understanding of the claimant's needs is extremely helpful I can put a referral in her hands and know that I can move on to other issues as she will handle it quickly and competently while keeping me informed of any developments or concerns. I would recommend SMS National to all case managers.
Diana Randall LPN
Protegrity Services Inc Nurse Case Manager
The professionals at SMS National have proven to be an invaluable resource to me as a medical case manager. I have used their assistance to set up pharmacy products and service, home care nurses and therapists, provide DME (complete delivery, set-up and instructions), mobility products and service, diagnostics, translation and transportation services and home modifications. SMS National has an extensive network of product and service providers offering comprehensive, cost effective care management solutions. The SMS National team has responded promptly, including after regular business hours, to provide for patient care needs. They have treated my clients with respect and concern for their individual needs no matter how minor or complex.
Jeanne Napier
RN, BSN, CRRN, CCM
I wanted you to know that the bathroom project is complete and very well done. Debra Hall and her skilled craftsmen did a beautiful job and left things in immaculate condition, as well as making the transformation look as if it was an integral part of the structure. The chair, a magnificent object of its kind, arrived on the specified minute yesterday, and the fellow explained how everything works so I was all set to go. I appreciate the efforts of all concerned. Without question, this intractable pain is worsening, and there really isn't anything anyone can do. The shower will make my life considerably easier, and I am truly grateful.
Dr. Rosemary Timoney
Thank you for allowing us the use of the ramp and wheelchairs for our Walk MS events this year. Your support allowed us to offer assistance to participants and was greatly appreciated. Without your kindness and help we would not be able to satisfy the needs of our clients. So on behalf of the 9000 clients living with Multiple Sclerosis in Central Florida, the staff of the Mid-Florida Chapter of the National Multiple Sclerosis Society extends a sincere "thank you".
Pat Chuck
National Multiple Sclerosis Society • Mid Florida Chapter Program & Service Manager
I wanted to take time to thank the team at SMS National for never letting me down when it comes to the challenges of taking care of my claimants. I first discovered SMS when I worked in the field for Kemper in 1999. It's been over ten years and whether it is home health, home modification or last minute discharge, SMS has made the medical care coordination and my work as a case manager easier. Thanks for all you do and who you are.
Ellen Ortu
Nurse Case Manager, RN, CRRN, CCM, LHRM, CPUR, CPHA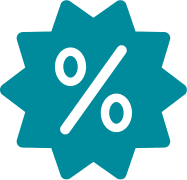 SMS SELECT PROGRAM
The SMS Select program is designed to find you the most cost-effective and comparable solutions to brand-named DMEs, Soft Goods, and Custom Mobility. Our proactive approach not only ensures that you save money but the time associated with having to organize a substitution. Our process begins with a receipt of order for brand-named items, where we'll communicate to the physician on your behalf of an alternative unit. If accepted, the alternative item will be provided. If not, the original brand name item request remains the same.