MOBILITY SOLUTIONS DESIGNED TO SERVE ALL OF THE CLAIMANT'S NEEDS
We strive to find the correct medical equipment and product for the claimant, ensuring customer satisfaction by going the extra mile to give you the service you need.
WE OFFER
With a huge inventory in stock, we are always ready to facilitate the order. Our volume buys allow competitive pricing and same day shipping on most items. At SMS we strive to make your product purchase much more valuable than just its price tag.
BRACES & SUPPORTS
CATHETERS
INCONTINENCE SUPPLIES
CPAP MASKS & SUPPLIES
GAUZE/STERILE PADS
WOUND CARE SUPPLIES
COMPRESSION STOCKING
UROLOGY & OSTOMY SUPPLIES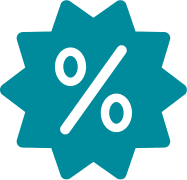 SMS SELECT PROGRAM
The SMS Select program is designed to find you the most cost-effective and comparable solutions to brand-named DMEs, Soft Goods, and Custom Mobility. Our proactive approach not only ensures that you save money but the time associated with having to organize a substitution. Our process begins with a receipt of order for brand-named items, where we'll communicate to the physician on your behalf of an alternative unit. If accepted, the alternative item will be provided. If not, the original brand name item request remains the same.